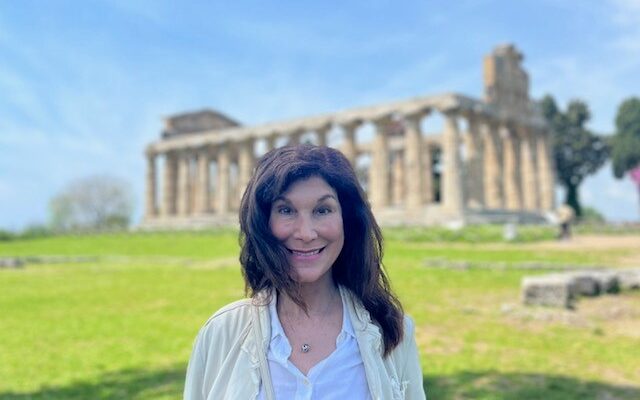 After earning a BS in psychology from Arizona State University, Mary Naples pursued a career in high-tech sales and recruiting before resigning in order to fulfill a lifelong dream of continuing her education. Long fascinated with the ancient world, Mary went on to earn an MA in Humanities with an emphasis in Women's Studies from Dominican University of California. While at Dominican, she discovered a deep enthusiasm for unearthing stories about ancient women that have long ago been buried.
Since graduating in 2013, she has been a contributing writer for Classical Wisdom Weekly— an online periodical about the classical world, and began writing for another online periodical, Ancient Origins, in 2018. In addition to writing, Mary has also given several webinars for both publications—you can see her webinars and read her published articles on this website. Her book, Cult of the Captured Bride: How Ancient Women Took Power was published in April of 2023; Classical Wisdom published the eBook edition of the book. She is also working on a children's book about Cleopatra with Classical Wisdom Kids slated to be released in 2024.
When she is not writing about the ancient world, Mary enjoys working at her local library. She lives with her husband, Tim, and her kitty Ariadne in Sausalito, California. There she has a collection of books on the classical world, a garden with a 5-circuit stone labyrinth, and a Greek-styled temple.
You can find Mary's articles in these publications, amongst others.